© 2011-16 Out of D Box. All rights reserved.
Executive Advice . Mergers & Acquisitions . Funding
Our virtual team includes consultants with various backgrounds: Product Development/Management/Marketing; Business Development; Operations; Finance; Organizational Development and Business-Process Optimization.
We can execute any size project from concept to closing the deal.
Dr. Vladimir Starov has over 20 years of experience as a senior executive at high-tech companies. He has served as CEO, Chairman of the Board, CTO, and CMO. Vladimir is helping business leaders with Funding Strategies, Competitive Analysis, Optimizing Business Models, and Mergers & Acquisitions. He is also a trusted advisor to venture capitalists, CEOs and founders of Small & Medium Enterprises.
Vladimir's experience spans a range from Fortune 100 global companies, like AT&T, to pre-revenue startups. He has co-founded 3 successful technology startups and raised over $10 M in funding.
Vladimir has also participated in several Mergers & Acquisitions projects. They included a purchase of a subsidiary of Emerson Electric, and sales of smaller companies to their established competitors.
He has worked or consulted for AT&T, HP, Varian, Applied Materials, Nikon, TEL, Siemens, Intel, Cisco, and others.
Vladimir received his Ph.D. in chemical physics from Brandeis University. He has co-authored eight patents and over 30 publications on semiconductor processing, laser chemistry and, more recently, healthcare.
LinkedIn: https://www.linkedin.com/in/vladimirstarov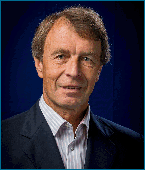 Charles Swan is a senior executive with over 20 years of successful financial, accounting and operations experience as a CFO in a variety of industries at public and private companies. Chuck specializes in SEC reporting, IFRS, ERP system recommendations and implementation, revenue recognition, international accounting, offshoring, onshoring, change management, and mergers & acquisitions.

He has worked or consulted for Ernst & Young, Air Liquide, NetManage, Sanmina-SCI, Alliance Semiconductors, American Apparel, Aruba Networks, and others.

Chuck has also served on the boards of directors of The Wollongong Group and Noetics Microsystems.

Chuck earned an MBA in Accounting and Finance from Florida Atlantic University, and a BBA in Accounting from the University of Miami.

He holds the following credentials: CPA (Certified Public Accountant); CGMA (Chartered Global Management Accountant), CMA (Certificate in Management Accounting); and CIA (Certified Internal Auditor).
LinkedIn: https://www.linkedin.com/in/cwswan

Schedule one hour free consultation